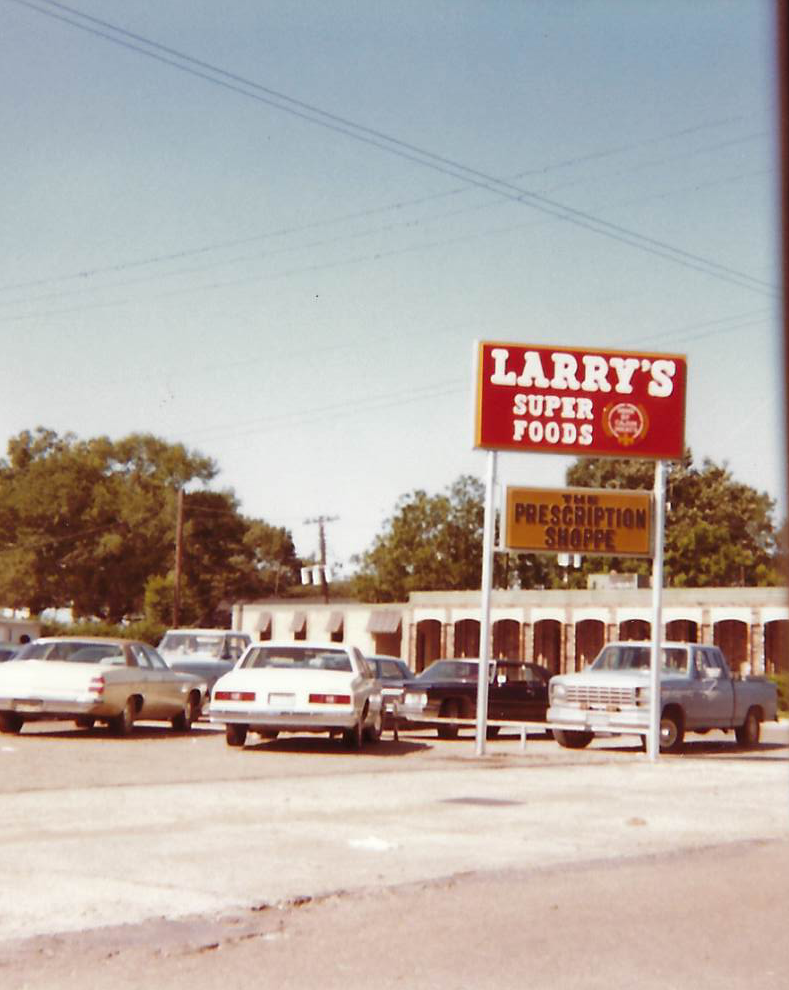 The Beginning
Larry's Super Foods opened for business on January 1, 1981.  Larry Hebert was a 1st generation owner who moved to Kaplan after gaining grocery experience from his previous job at Affiliated Foods.  Affiliated Foods was a wholesale grocery distribution warehouse. Larry's profession was field representative and he was instrumental in helping many independent grocers in the Acadiana area begin their businesses. This experience gave him knowledge in running surveys, market research, and gave retailers the help they needed to succeed in the retail grocery industry.  In the later part of 1980, Larry found a grocery business for sale in Kaplan, LA. Larry had a dream of owning his own business and sought out to visit the owner of Lege's Food Store in Kaplan. After much prayer and planning, he purchased the business located at 113 N. Irving. He moved his wife Romania and his two daughters Michoude & Krystal Hebert to Kaplan and they began a new journey as store owners.  After the first year of business, their family grew when another daughter, Shelby, was born.
Larry's Goals
Larry's goals were excellence in business, great associates, cleanliness, great customer service, and a specialty meat department. This meat department was to be Larry's signature, as he made the logo represent his desire for Larry's to be the Home of Cajun Meats.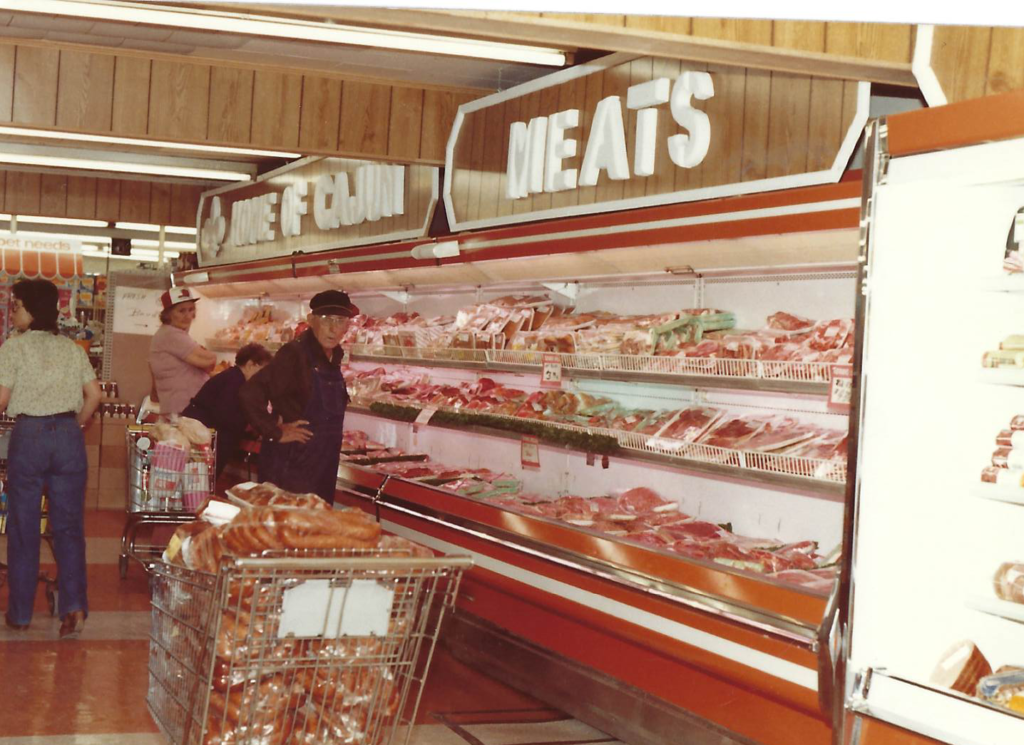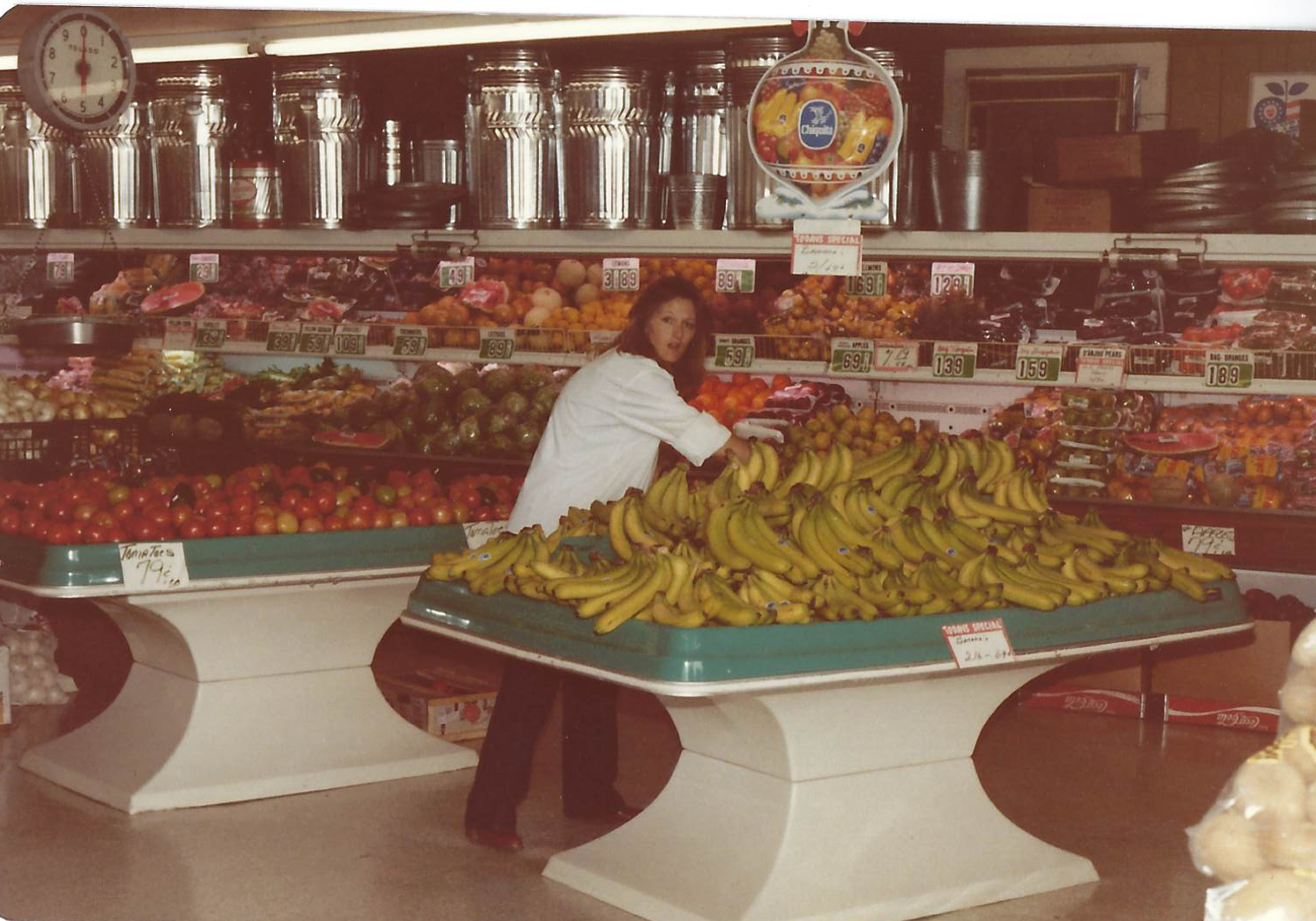 A New Opportunity
Years later, a shift in business and an opportunity came about. Gordon Herpin chose to change the location of the pharmacy. This remodel was a great asset to the Kaplan area, as a new deli and bakery department was put into the business. This opened up new doors for employment and a way for the Larry's family to try several recipes and expand their business to serve the community.
Commitment to Community
Larry's continued to grow and change and began to become a great asset to Kaplan. Larry's family and employees have served the community with their time, service and financial donations to schools, churches and many others in the community who need assistance.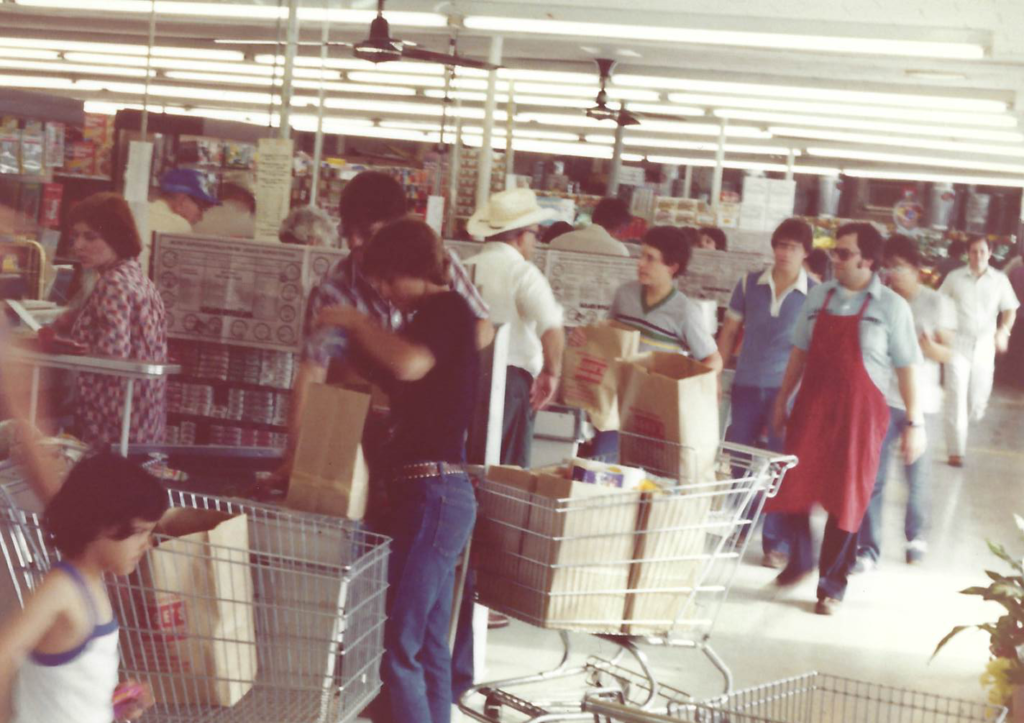 Breaking New Ground
On August 19,1992 Larry's original location burned to the ground in an electrical fire.  After obtaining property on Hwy 14, Larry began planning a new location and sold the property on N. Irving.  At this time, his daughter Michoude and son-in-law Travis were asked to join the team at the new location. This new location was able to house a larger deli & bakery department, a larger variety of specialty meats, and increased the size of the staff.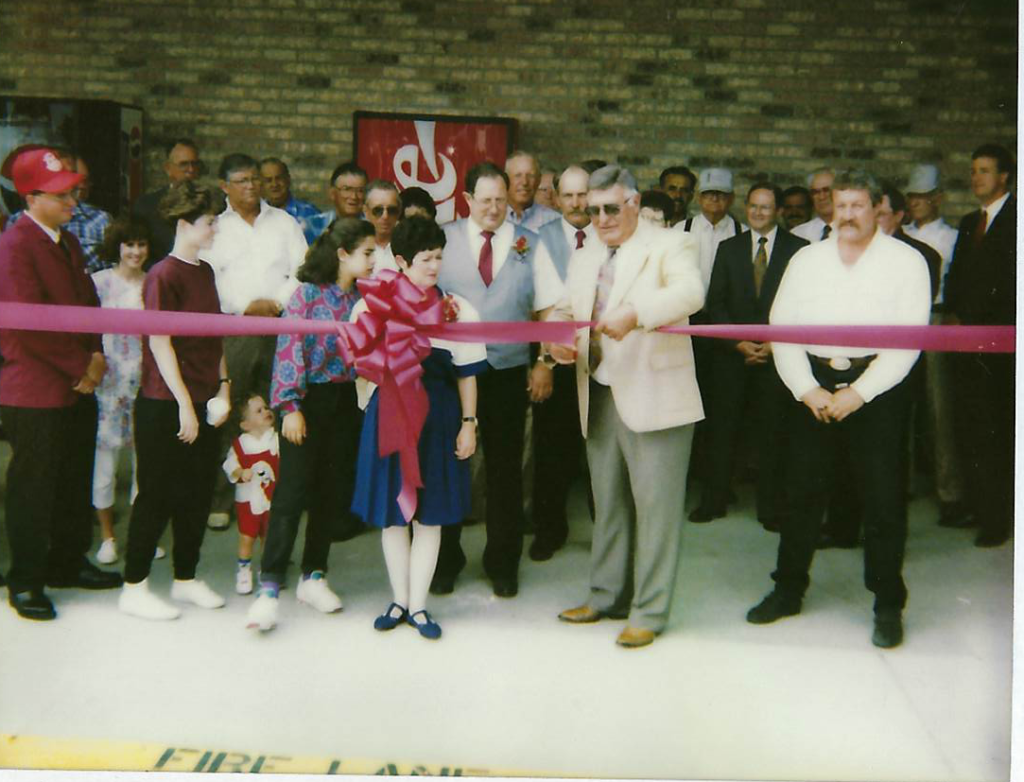 New Ownership - Same family commitment
The second generation of Larry's ownership began in January of 2017.  Travis and Michoude Roussel purchased the family business from Larry, beginning a new era and a modernized brand for the store. Along with their sons Garett and Dylan, they have begun to implement new ideas and recently renovated the deli and bakery departments.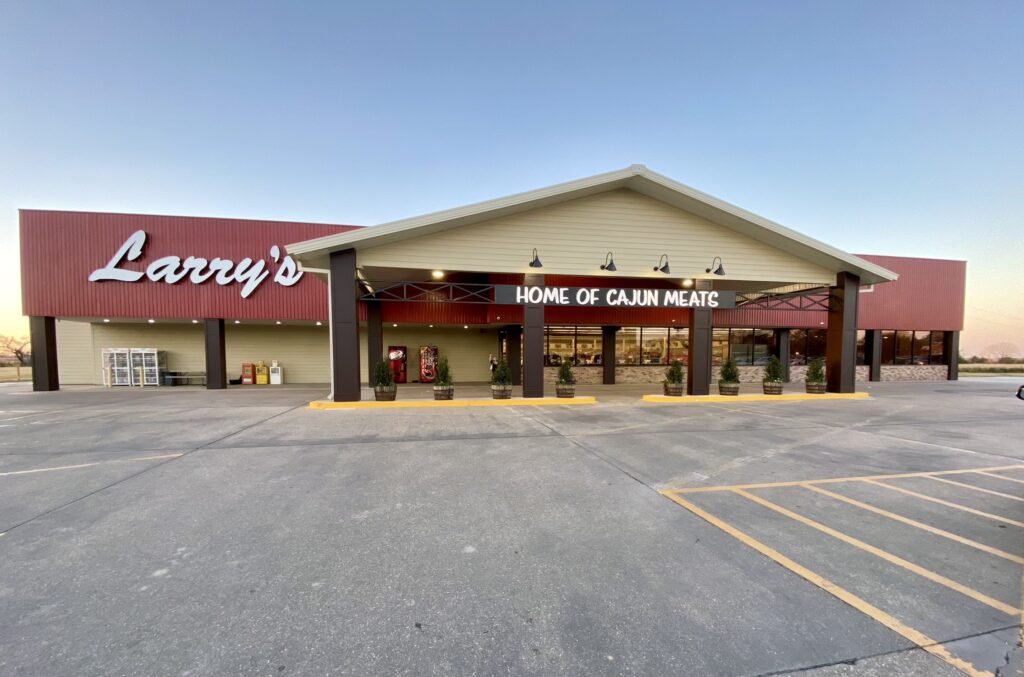 This enlargement allowed them to add fresh sushi to the menu.   To-date, the Roussel family still aspires to the same goals of excellence set at the beginning of Larry's Super Foods history. We are thankful to have the opportunity to serve this great area of Acadiana.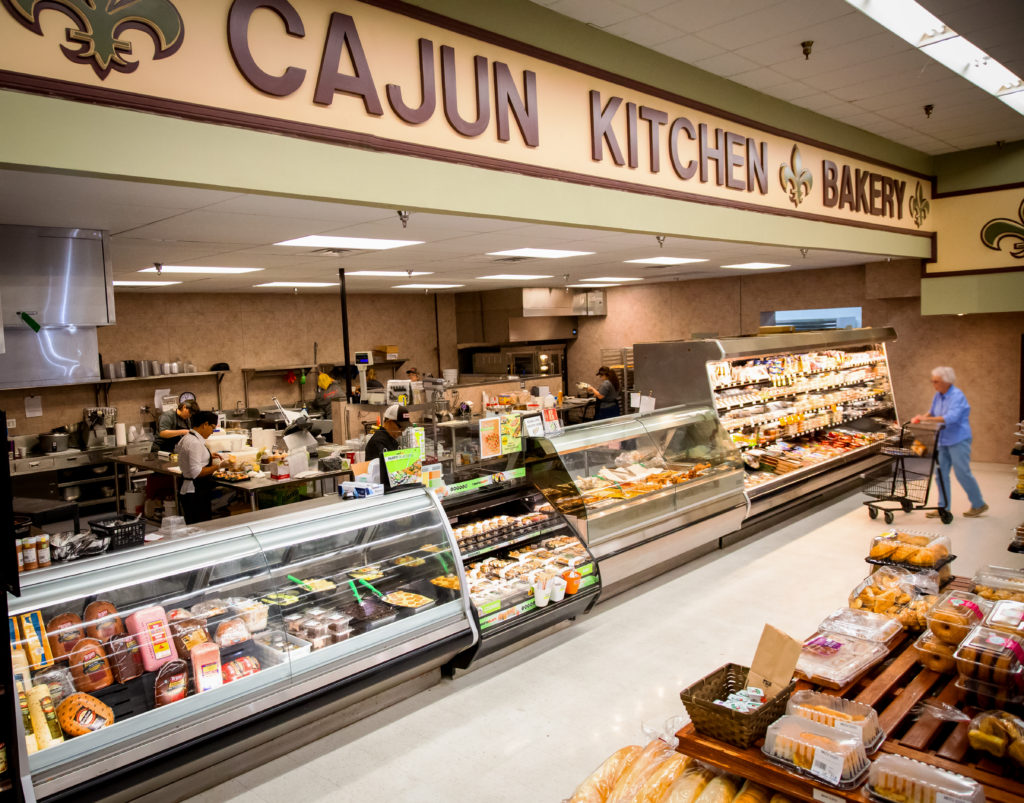 Our Mission
Some of our greatest strengths at Larry's are our wonderful employees who are the best at making our customers happy and meeting their needs. Our meat department works hard to live up to our name - Home of Cajun Meats. We strive to offer a store that is clean, well stocked, and one that puts customer satisfaction above all.  We will continue to work towards excellence in the grocery industry and we invite everyone to give us an opportunity to serve you! We are thankful for our faith in our Lord and Savior Jesus Christ and for the opportunity to serve you!